NASHVILLE, Tenn. – While Adrian Peterson spent three weeks on the Titans' roster, his presence spurred a conversation among my All-22 group: What would an All-Titans team of players at their peak, regardless of when that was in their careers, look like?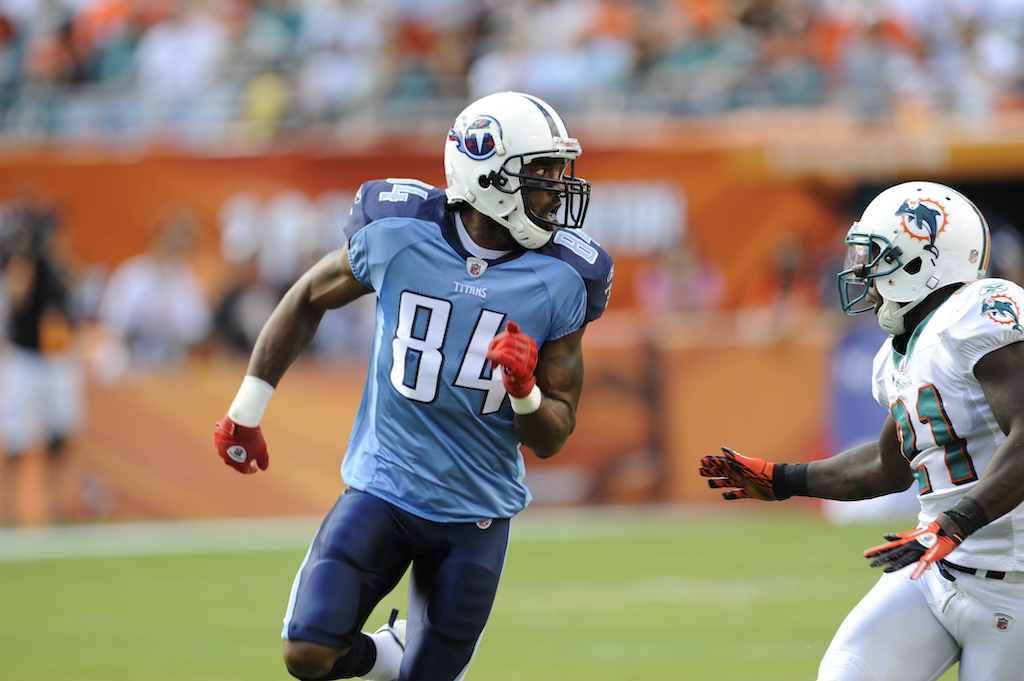 Randy Moss as a Titan in 2010/ Courtesy Tennessee Titans
Such a team wouldn't include 2021 Adrian Peterson, but 2012 Adrian Peterson, who averaged 6 yards a carry, ran for 2,097 yards and won MVP. In the Titans' era of Eddie George, Chris Johnson and Derrick Henry, peak Peterson would still qualify as the starting running back.
So here is the rest of the team that would surround him, with the years they were in Tennessee:
Write comment (10 Comments)