Production of two-way tight ends a big element of Titans' success
NASHVILLE, Tenn. – Jonnu Smith's summer work in Florida with Ryan Tannehill provided cause for expectation.
And while Smith has been asked to block more and run fewer routes since injuries weakened the Titans at left tackle we've seen dividends there. Smith has scored seven touchdowns, leading a four-pack of tight ends who's found the end zone 13 times, tied for most in the NFL with the Packers.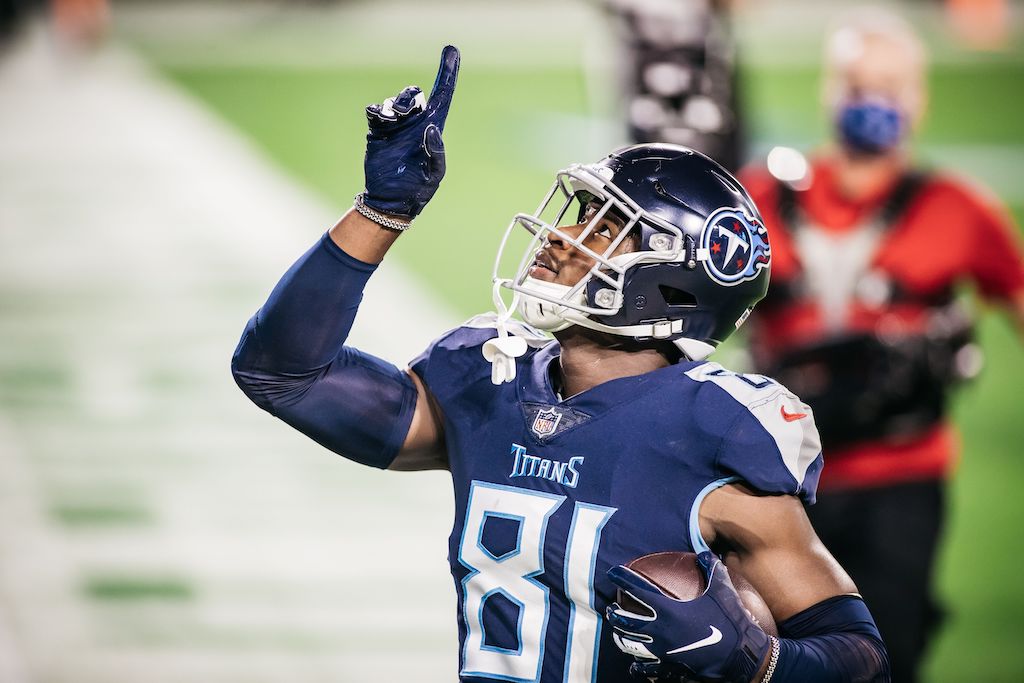 Photo: Alison McNabb/ Tennessee Titans
At the same time, Smith (601 snaps), Anthony Firkser (313), Geoff Swaim (283) and MyCole Pruitt (182) have done excellent work blocking and are big factors in Derrick Henry's production. With 1,532 yards, Henry is on pace for a second consecutive rushing title. And Ryan Tannehill is taking just 1.5 sacks a game.
Login to Read the Full Story
Not Already a Member?
Membership includes access to everything on the site – articles, videos and potentially podcasts. You'll be welcome to private Periscope sessions where only members can ask questions, have a spot on a private Facebook page where we can discuss everything and get priority placement in mailbag posts. PaulKuharsky.com will provide analysis and insight on the Titans and the league that simply can't be found elsewhere, plus occasional rants from me on non-football stuff I come across.