Why NFL reporters seem so reluctant to admit when they are wrong
NASHVILLE, Tenn. – Less than an hour into Super Bowl LII, Pro Football Talk's Mike Florio tweeted out a bombshell.
Regardless of what Belichick does, there is increasing chatter that Josh McDaniels will be staying with the Pats. Stay tuned.

— ProFootballTalk (@ProFootballTalk) February 5, 2018
Less than an hour after that, CBS' Jason La Canfora responded with this:
Win or lose, I continue to hear Josh McDaniels is the next head coach of the Colts, despite chatter or whatever else to the contrary

— Jason La Canfora (@JasonLaCanfora) February 5, 2018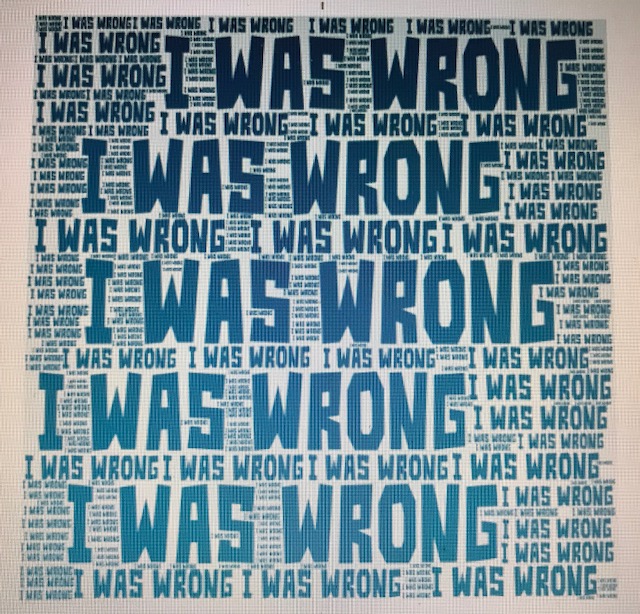 Less than two days later, McDaniels did back out on the Colts. It was a giant story that reverberated throughout the NFL. Florio had good information, and while he hardly handled the scoop gracefully – "Attention everyone who assumed I was making it all up: SUCK IT," he tweeted – he handled success better than La Canfora handled failure.
La Canfora simply never acknowledged he was wrong, a habit I think is too frequent in our ranks.
His next tweet concerning McDaniels came two days later, 22 minutes after ESPN's Adam Schefter broke the story that McDaniels would stay on as New England's offensive coordinator.
Can confirm ESPN report Josh McDaniels has pulled out of Colts HC job after accepting it. Remains in NE as possible successor to Belichick

— Jason La Canfora (@JasonLaCanfora) February 7, 2018
La Canfora didn't offer any mea culpa for his original report, he didn't offer any context as to why two days earlier he maintained McDaniels would go to Indy.
He simply jumped to the next thing.
In a profession where we all hold the people we cover accountable, NFL reporters are incredibly hypocritical. Few hold themselves to account in the same way.
Login to Read the Full Story
Not Already a Member?
Membership includes access to everything on the site – articles, videos and potentially podcasts. You'll be welcome to private Periscope sessions where only members can ask questions, have a spot on a private Facebook page where we can discuss everything and get priority placement in mailbag posts. PaulKuharsky.com will provide analysis and insight on the Titans and the league that simply can't be found elsewhere, plus occasional rants from me on non-football stuff I come across.